The SON OF THE MOB Novels
Vince Luca is just like any other high school guy. There's just one thing that sets him apart – his father happens to be the head of a powerful crime organization. Needless to say, his family connections can put a serious cramp in his dating life. How his he supposed to explain to a girl what his father does for a living? But when Vince finally meets a girl who seems to be worth the trouble, her father turns out to be an FBI agent – the one who wants to put Vince's father away for good.
ORDER NOW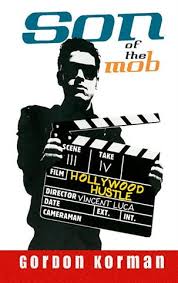 SON OF THE MOB: HOLLYWOOD HUSTLE
Vince heads out to start college sunny L.A., relieved to be leaving his shady family and their illegal antics behind him. But he finds out the hard way that you can take the kid out of the Mob, but you can't take the Mob out of the kid. Soon his connected brother Tommy is crashing in Vince's dorm room and a steady stream of "uncles" are showing up with Mom's homemade rigatoni – and a lot of trouble – in hand.
ORDER NOW