RESTART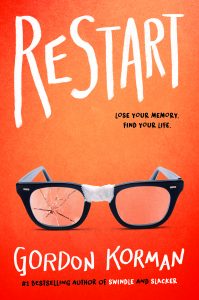 Chase Ambrose doesn't remember falling off the roof. He doesn't remember hitting his head. In fact, he doesn't remember anything. He wakes up in a hospital room and suddenly has to learn his whole life over again … starting with his own name.
Okay, he's Chase. But who is Chase? Soon he's hearing stories of the alpha jock and bully who held a reign of terror over an entire school. Is that the person he was … and is destined to be again?
Is it possible to restart?
CLICK HERE to watch a video preview of RESTART
ORDER NOW
Amazon        Barnes and Noble       Indigo        IndieBound