WHO IS BUGS POTTER?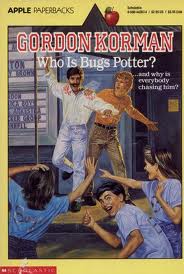 Bugs Potter is the greatest, most famous drummer ever to hit town. He's the mysterious guy with the mustache who shows up at all the most exclusive clubs to play a set with the hottest bands. He's got talent, charisma, even a fan club?
But who is he?
Everyone is after Bugs Potter. Only mild-mannered Adam Webb realizes the truth.
And he's not telling.