WHY DID THE UNDERWEAR CROSS THE ROAD?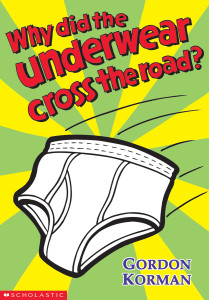 Spruce Valley Elementary School is having a Good Deed Contest, and Justin Zeckendorf is determined to win first prize. Too bad his great ideas keep backfiring and earning his team negative points.
But Justin isn't about to give up. He'll make that good deed happen … no matter what!