THE TOILET PAPER TIGERS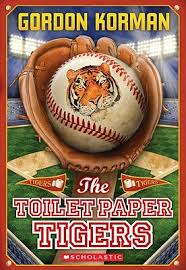 The Feather-Soft Tigers never imagined Little League could be so humiliating. Life is tough when your team sponsor is a bathroom tissue manufacturing company. Worse, the Tigers are awful! Forget about winning – they can't even get a man on base.
Enter Kristy Pendergast, the coach's obnoxious granddaughter and a gigantic pain in the neck. But when Kristy takes over as coach, her crazy schemes pull the Tigers out of their slump and send them on the ultimate Cinderella-story winning streak.
ORDER NOW