THE MONDAY NIGHT FOOTBALL CLUB
This is definitely one of the coolest things I've ever done in my career as a writer – a football fantasy series co-sponsored by the NFL. Three football-crazy kids get hold of an old football jersey with an incredible power – it allows you to switch places with a real NFL player.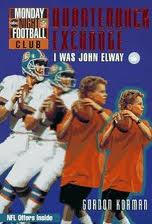 QUARTERBACK EXCHANGE: I WAS JOHN ELWAY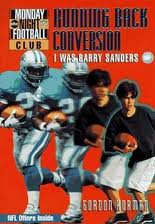 RUNNING BACK CONVERSION: I WAS BARRY SANDERS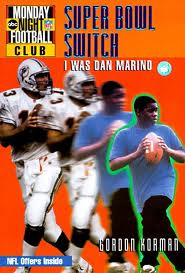 SUPER BOWL SWITCH: I WAS DAN MARINO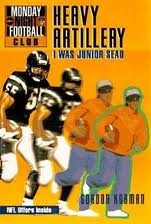 HEAVY ARTILLERY: I WAS JUNIOR SEAU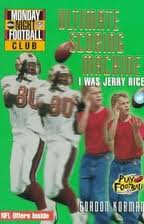 ULTIMATE SCORING MACHINE: I WAS JERRY RICE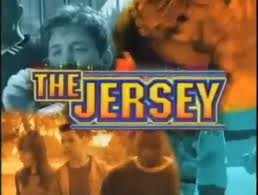 If all this sounds familiar, that's because THE MONDAY NIGHT FOOTBALL CLUB was the basis for the Disney Channel TV series The Jersey.
PS: I got Super Bowl tickets that year. Very cool.