GREETINGS FROM THE SBF TOUR!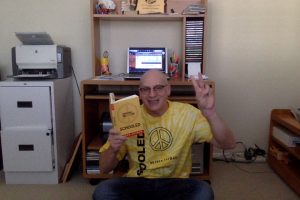 Greetings from Clark Middle School in St. John, Indiana, last stop on my whirlwind tour for Scholastic Book Fairs.
The official "swag" at Clark was this awesome SCHOOLED t-shirt – an excellent addition to my school shirt collection. Thanks – and thanks for a great visit. Peace!