SCHOOL TEE – BIRTHDAY EDITION!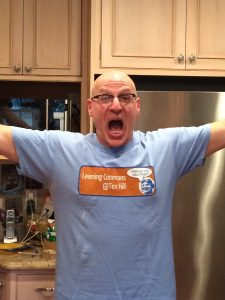 Even though I've cancelled my birthday for this year due to technical difficulties, sunspots, and lack of interest, thank you for all the warm wishes on my special day (that didn't actually happen).
And here's my latest school t-shirt, birthday week edition: Tex Hill Middle School in San Antonio TX!