THE 39 CLUES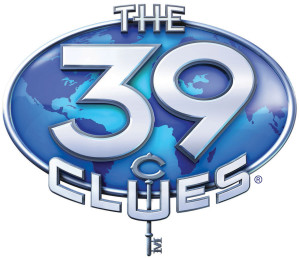 Meet the Cahills, the most powerful family of all time. For the past 500 years, this amazing clan has been influencing world events in ways large and small, and changing the course of human history.
But over the centuries, the secret of their incredible success has been lost. The only way to recover it is by finding 39 clues hidden all around the globe in the most bizarre, remote, and dangerous places. The Clue Hunt is on!
THE 39 CLUES is a groundbreaking multi-author project written with such incredible other writers as Rick Riordin, David Baldacci, Margaret Peterson Haddix, Peter Lerangis, Jude Watson, Patrick Carman, Roland Smith, Linda Sue Park, and more.
I've written five books in this NY Times bestselling series that has turned into a series of series. Remember: It's never too late to join the hunt!
THE 39 CLUES: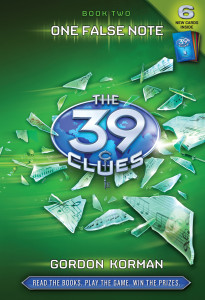 Book 2: ONE FALSE NOTE
ORDER NOW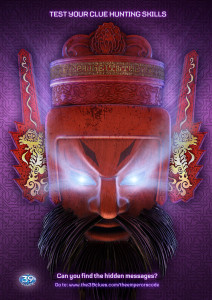 Book 8: THE EMPEROR'S CODE
ORDER NOW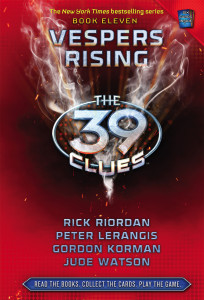 Book 11: VESPERS RISING (with Rick Riordin, Peter Lerangis, and Jude Watson)
ORDER NOW

THE 39 CLUES: CAHILLS VS. VESPERS:
Cahills aren't the only group on the trail of the 39 Clues. The family's arch enemies, a shadowy group known only as the Vespers, have been waiting in the wings, watching and waiting. Finally, after five centuries, the time has come to strike. Suddenly, the Cahills are facing their greatest challenge yet.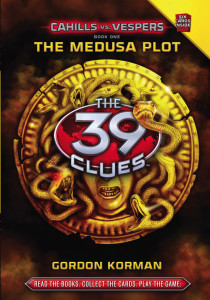 Book 1: THE MEDUSA PLOT
ORDER NOW

THE 39 CLUES: UNSTOPPABLE
This time, the Cahills are facing their greatest adversary yet, J. Rutherford Pierce, billionaire media tycoon and all-around psychopath. Pierce has managed to replicate Gideon Cahill's serum to create an unstoppable army of supermen. Only Amy, Dan, and the Cahills stand between Pierce and world domination.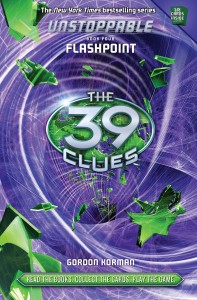 BOOK 4: FLASHPOINT (coming in September 2014)
Check out the OFFICIAL COVER REVEAL BLOG POST
ORDER NOW