HAVE A "GIFTED" NEW YEAR!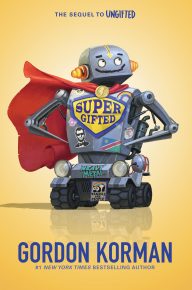 Happy 2018! I'm so psyched to welcome everyone back to my website in the new year!
The big news – on the off-chance that you didn't notice the ginormous slide right behind me on the homepage – is that SUPERGIFTED is finally out. UNGIFTED fans – get pumped! Donovan Curtis is back, along with Noah, Chloe, the Daniels, and a cast of cheerleaders, geniuses, jocks, and of course, robots.
I can't wait to see how readers enjoy SUPERGIFTED!