SCOPE MAGAZINE'S WRITE-A-STORY CONTEST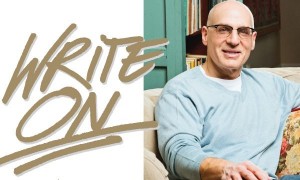 I'm judging Scholastic's Scope Magazine Write-A-Story contest this year! So you've already got an advantage because … well, you know the judge!
Seriously, it's a fantastic contest. I've provided three awesome opening lines for stories that haven't been written yet. Your job is to choose your favorite and write the story. Then I'll read the entries and pick the winner.
CLICK HERE for all the contest details. I've even recorded a video of SOME OF MY FAVORITE WRITING TIPS to help you get started. WATCH IT HERE.
I can't wait to read your stories!