MISSION: SCHOOL T-SHIRTS – 25% ACCOMPLISHED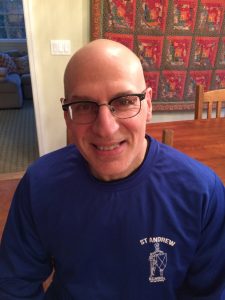 Well, the first quarter of 2017 is in the books, and my quest to wear a different school t-shirt every week is still on track. In fact, in the first three months of tees, I haven't duplicated a single state!
Here's the latest – St. Andrew School in Newtown, PA. I picked up this bad boy on a visit that was part of the original MASTERMINDS tour.